SPECIALISTS IN BUILDING &
REBUILDING TRANSFER PRESSES SINCE 1975
---
New Eyelet Transfer Presses

Samson C-series presses are of multiple plunger construction. Plungers are individually cam operated, each having it's own down stroke cam and its own lifter cam. These cams are mounted alternately on the upper cam shaft. Tool shut height is adjustable through a wedge mechanism located in each plunger. Each of these independent stations function insuring positive part control throughout the entire cycle. The modular die bed construction with tight tolerance and keyed die holders provide positive die location and allow single tool stations to be individually adjusted or removed without disturbing adjacent tooling. The modular concept permits the ultimate in tooling simplicity.

Learn More
Upgrades, Repairs, Rebuilds and other Services
Samson Transfer Presses are used worldwide to produce drawn components for the Automotive, Bearing, Electrical, Electronic, Cosmetic, Aerospace and many other Industries.

The experienced engineers at Samson have been specialists in rebuiliding and repairing eyelet Transfer presses since 1975. This experience inculdes Waterbury Farrel, Platarg, and other eyelet transfer presses. The following are upgrades and services we offer, including, but not limited to:

Contact Us

Air clutch and brake conversions
Electric controls
Automatic lubrication systems
Press Enclosures
Replacement parts to O.E.M. Specifications
Cam Specialists
Samson manufactures and repairs Cams and Cam Assemblies for all equipment. Our specialized experience in cam design and manufacture insures better equipment performance and less wear. We can assist OEM's with design services, and produce parts from prototype through production quantities.

Contact Us
CNC Precision Machining & Wire EDM
Contract machine work of OEM parts as well as repair parts. CNC & precision machining of parts from drawings, billets, castings, weldments or existing samples. Machine parts and components repaired, rebuilt or manufactured from drawings or existing samples.
CNC milling capacity up to 32 in x 64 in.
Turning capacity up to 10 ft.
Wire EDM capacity up to 20 in. x 30 in.
FOR FAST QUOTES
CNC Machining & Wire EDM -Please describe your needs including materials, quantities and delivery requirements. We can quote from drawings or from samples.
If you have drawings or job descriptions, please attach them to an email addressed to [email protected]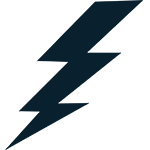 Faster Production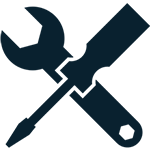 Lower Cost Tooling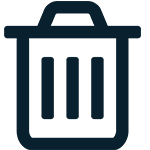 Less Material Waste
ORDER EYELET TRANSFER PRESS REPLACEMENT SPARE PARTS
Keep Your Press Running
Samson builds and maintains a large inventory of
replacement and spare parts for same-day shipment.
Browse Selection